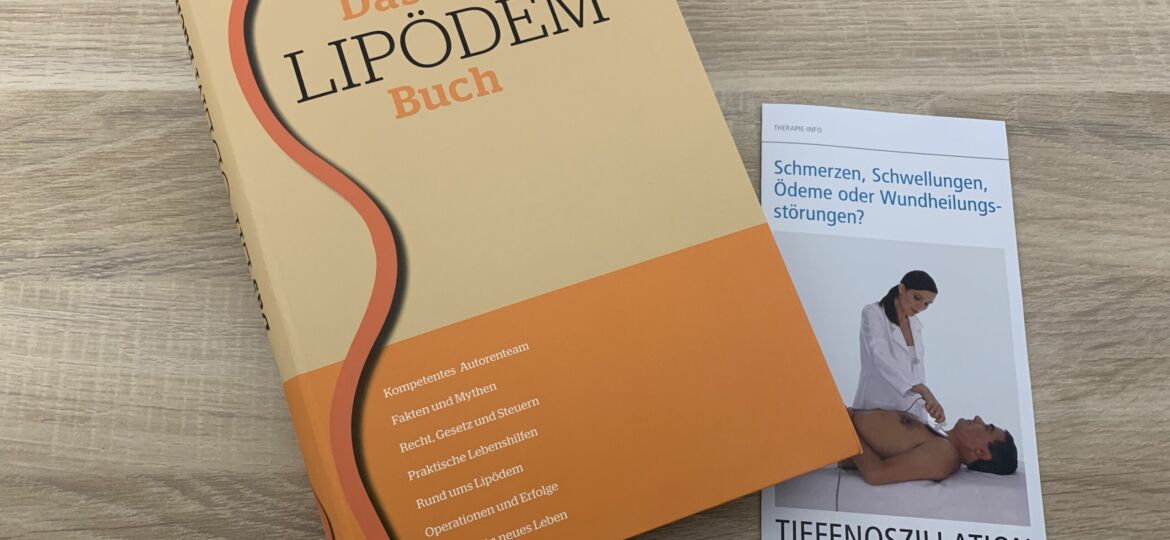 Plastic surgeon and lipedema specialist Dr. Dominik v. Lukowicz writes about the various treatment methods in his new book on the subject of lipedema. With this he wants to educate and help to live with this chronic disease and to fight it.
Experts from various fields of knowledge, as well as those affected by the disease, have collaborated on the book. Myths of the disease are explained and refuted by scientific facts. Other topics related to lipedema, such as nutrition, sports, fashion and lymphatic drainage are also covered.
A part of the book is also devoted to the therapy form of deep oscillation. Deep oscillation is a unique, patented, non-invasive and non-traumatic therapeutic procedure that can be used for lipedema. By using electrostatic attraction and friction, pulses set the treated tissue into pleasant oscillations with a deep biological effect. In contrast to other forms of therapy, these oscillations have an extremely gentle effect on all tissue components (skin, conductive tissue, subcutaneous fatty tissue, muscles, blood and lymph vessels) to a depth of up to 8 cm. Deep oscillation has also been used successfully before and after liposuction.