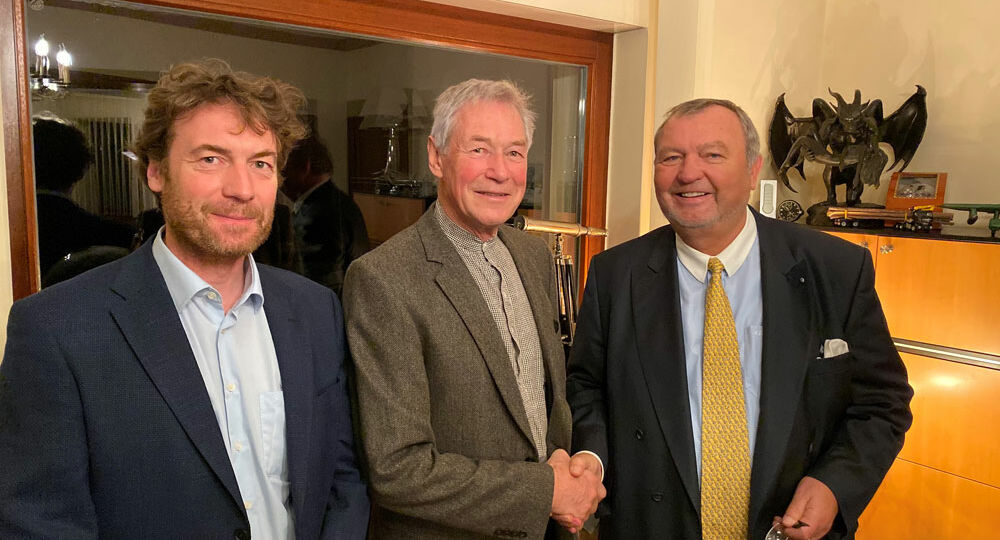 KJK Management und Beteiligungsgesellschaft GmbH (Berlin) takes a significant stake in PHYSIOMED ELEKTROMEDIZIN AG, a major global manufacturer of cutting-edge products for innovative physical therapies and biomechanical diagnostic and therapeutic systems. The two family-owned companies are aiming for a long-term cooperation. The aim of the investment, which amounts to a mid-single-digit million euro sum, is to stimulate global growth in the attractive market for medical technology devices.
The existing shareholders will continue to hold a stake in the company. Furthermore, the management of PHYSIOMED AG holds a stake.
Increased expansion of sales and regulatory activities
"We see the capital increase as a basis for national and international expansion in a highly exciting market," explains Karl-J. Kraus, managing partner of KJK Management und Beteiligungsgesellschaft GmbH, former head of Germany at Roland Berger Strategy Consultants and a long-standing member of the supervisory and advisory boards of several companies. "In this context, our first priority is to expand the company's activities in the markets." To this end, the management team has been expanded and further investments are to be made in the digitalization of products.
In addition, the global approvals of the products are to be pushed. "Due to the new EU approval regulations with extremely high requirements, the medical technology market is currently subject to strong changes," explains Kraus. "We will increasingly counter the requirements in order to continue to have a strong presence with our products."
Export of patented therapeutic processes to over 70 countries
PHYSIOMED AG, which was acquired by Walter Reinhold in Germany around 40 years ago, sells its products in more than 70 countries, where they are used in physiotherapy and orthopedic practices, rehabilitation facilities, high-performance sports centers and clinics. According to the company, around 135,000 of the therapy systems developed by the company are in use worldwide – from small home devices for the treatment of knee osteoarthritis to high-end biomechanical large-scale devices.
One example of the product range is the world's only combination of high-frequency diathermy and extension therapy in an innovative extension couch. Furthermore, PHYSIOMED ELEKTROMEDIZIN AG is the world's only manufacturer of equipment for deep oscillation, a patented therapy method with more than 49 fields of application. In addition to manufacturing products, the company also provides complete equipment for rehabilitation centers and sports facilities. For example, Reha-Life – a 100% subsidiary – recently opened a center with over 1000sqm in Berlin.
"We are very happy that two family-owned companies are now embarking on the path of expansion together," explains Salim Abu-Abed, CEO of PHYSIOMED ELEKTROMEDIZIN AG. "Together, we will increasingly ensure that innovative therapy devices with high quality Made in Germany are developed worldwide to optimally help patients and alleviate pain. We are well prepared for the future!"